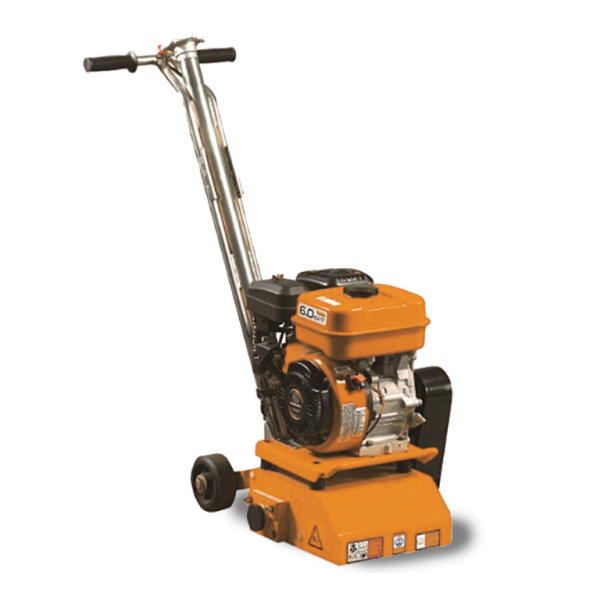 SPARVIERO 200E
Scarifying machine for floors
Complete range of machines for scarifying all surfaces. Suitable for milling, roughening, stripping soils and floors.
Small and easy to handle, they allow to perform scarifications on all surfaces. Millimetric adjustment of the working depth from 1 to 5 mm.
The 200 scarifiers have three different engines: three-phase, single-phase and burst. The working track of all three versions is 200 mm.
The machines can be equipped with different grinding wheels that respond to all the cases that occur on the construction site. Drum quick release lever. Dimensions: 1980 x 360 x 880.
Prepared as standard for dust extraction casings.
Cleaning of metal surfaces from rust and paint. Equipped with dust recovery casing.
Sparviero can be applied to all COMER vacuums.
SUPPLIED WITH DRUM AND GRINDING WHEELS
Technical specifications
Working width: 200 mm
Adjustable working depth: 0/5 mm
Preparation for dust extraction: yes
Dimensions: 980x360x880 mm
Weight: 64 - 68 kg
Standard Equipment
Protection carter
Dust extraction housing
Depth regulator
Drum and wheel kit W5
Want to know more?
For any request related to COMER products fill out the form, you will be contacted as soon as possible.
Thank you! We received your message, we will reply as soon as possible.
Sorry, sending your message failed. Please try again later.