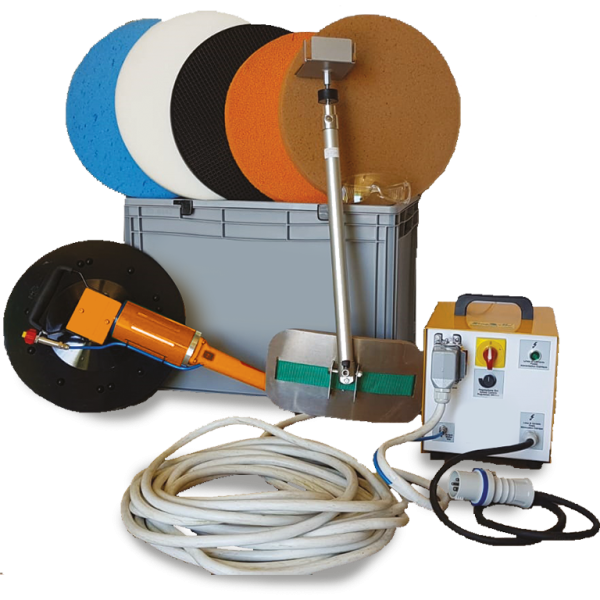 FE 40
Electronic trowel
Ideal for dry or water fratazzare plasters, silicates and similar.
EMPLOYMENT BENEFITS
Raw material processing: 60/80 sqm/h
Pre-mixed products in general: 70/90 sqm/h
Scratching: 70/80 sqm/h
Scraping, sanding in general: 50/70 sqm/h
Technical specifications
Sponge diameter: 400 mm
Voltage: transformer 220 V - 50/60 Hz with speed variator
Power: 1000 W
Trowel voltage: 48 V
Speed: 30/100 adjustable
Electric cable: 15 mt
Packaging: 600x400x450 mm
Weight: 3,5 kg
Weight operating group: 15 kg
Want to know more?
For any request related to COMER products fill out the form, you will be contacted as soon as possible.
Thank you! We received your message, we will reply as soon as possible.
Sorry, sending your message failed. Please try again later.