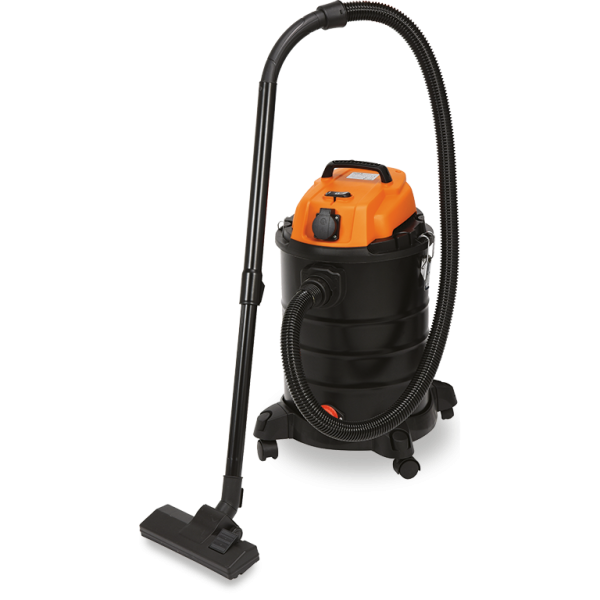 IDRO 350
30 lt aspirator for powders and liquids
COMER offers a line of professional vacuum cleaners suitable for all construction site needs. The customer can choose from the very reliable and robust COMER range for powders and liquids with stainless steel barrel, suitable for those who need to use with liquid or corrosive products.
The stainless steel vacuum cleaners represent a new generation of practical and functional devices for the suction of dust, debris and processing residues. Exceptional even in the suction of liquid substances, they are robust appliances designed and built to last over time even in the worst conditions of use.
HIGH PERFORMANCES FOR LONG USE!
Technical specifications
Voltage: 220/240 V
Power: 1400 W
Network frequency: 50/60 Hz
Two-phase motor: yes
Power tool socket: yes (max 2000 W)
Tank capacity: 30 lt
Body: stainless steel
Vacuum pressure: 18 Kpa
Suction capacity: 53 l/s
Class of insulation: 1
Degree of protection: IPx4
Weight: 7 kg
Standard Equipment
Suction hose Ø 36 mm
Wheels
Accessory kit
Cleaning brushes
Want to know more?
For any request related to COMER products fill out the form, you will be contacted as soon as possible.
Thank you! We received your message, we will reply as soon as possible.
Sorry, sending your message failed. Please try again later.