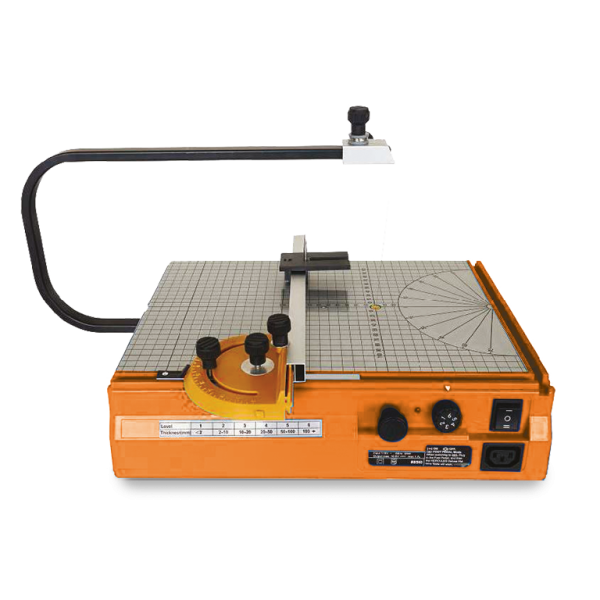 CUTTER 3000
Styrofoam cutter
The styrofoam cutter for model makers, decorators and artists
With the CUTTER 3000 you can precisely cut out any shape from polystyrene/ rigid foam, thermoplastic sheets. The foot switch is essential when cutting circular and conical shapes as well as complex designs. This leaves both hands free to guide the material.
• Device for oblique and circular cuts, cylinders and cones
• Locking screws for repeated cuts
• Large, soft and smooth working surface
• Grid, millimetre scale and angular scale on the worktop
• Graduated scale on mower bar
• Safety transformer - 25 watts / 10.5 V / 1.7
• Ready for cutting in less than a second.
• Temperature control up to 250 degrees
• Precise on/off via foot switch
Technical specifications
Power: 25 W / 10.5 V / 1.7 A
Rated current: 220-240 V / 50 Hz
Cutting temperature: adjustable up to 250 degrees
Protection: class II
Cutting wire: supplied
Working surface: 370 x 260 mm
Cutting height: 140 mm
Weight: 3.6 kg
Standard Equipment
Want to know more?
For any request related to COMER products fill out the form, you will be contacted as soon as possible.
Thank you! We received your message, we will reply as soon as possible.
Sorry, sending your message failed. Please try again later.