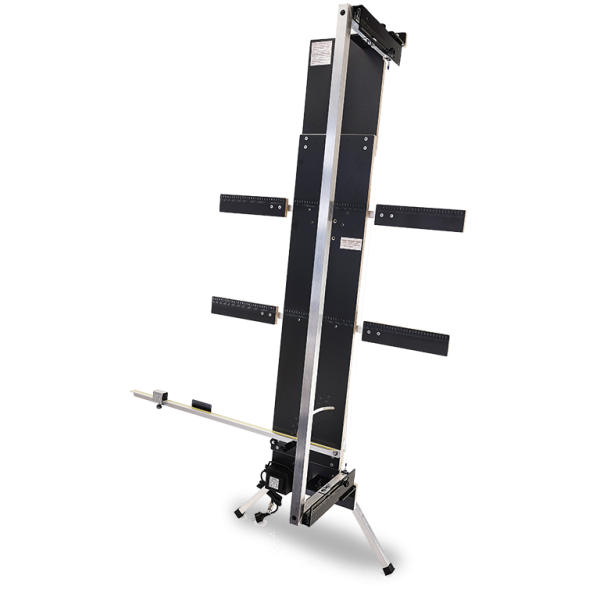 TC MAX 1
Polystyrene cutting machine
TC MASTER 1 hot cutter for professional use, equipped with new ball guides and bearing guides, ultralight, simple , intuitive and functional, built with OPTIONAL easel, to be used in maximum safety and stability, simply resting on the wall (optional vice for scaffolding) so conceived allows it to be used also in the corridors on the scaffolding, without hindering the passage, with the advantage of not forcing the operator to continuous movements.
The complete range includes ( as described individually ) cutters able to make cuts and holes for panels of polystyrene or polyethylene and recessed side, some, powered by new transformers more powerful attachable to the frame, for the total satisfaction of the most demanding professional operator.


Technical characteristics
• Tilting head
• Adjustable length
• Special guides
Technical specifications
Max. cutting thickness: 350 cm
Max cutting length: infinite
Cutting height: 130 cm
Rated current: 230V - 50-60 Hz
Transformer attached to chassis: 37V - 200W

Weight: 10.5 kg
Standard Equipment
Want to know more?
For any request related to COMER products fill out the form, you will be contacted as soon as possible.
Thank you! We received your message, we will reply as soon as possible.
Sorry, sending your message failed. Please try again later.