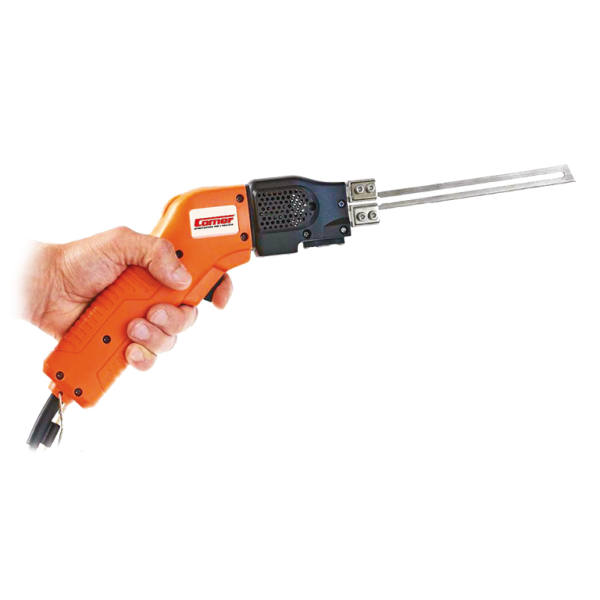 MAXI hot knife
The mobile device for fast operation with active ventilation and continuous operation
The powerful professional device, 330 watts, for cutting insulation and insulation panels in styrodur, expanded polystyrene and expanded polystyrene.
Patented innovation: the first portable cutter suitable for continuous operation.
Robust and maintenance-free, high-quality material and workmanship, powerful 330 watts.
The big advantage of the hot knife is its small size. This makes the practical device very easy to use, especially in confined work environments.
Temperature control
16-step cutting temperature adjustment.

Blades
Depending on the blade used, slabs up to a thickness of 250 mm can be cut.
However, accessories with the most varied shapes are available. For this, slot cutters can be used, which can be purchased optionally.
Technical specifications
Cutting speed: 5 seconds
Intermittent operation: continuous operation
Power consumption: 330 Watt
Supply voltage: 230V - 50 Hz (110V - 60 Hz) o 110V
Max cutting temperature: 500°C
Weight: 0,65 kg
Power line: 3 m
Temperature control: continuous
Want to know more?
For any request related to COMER products fill out the form, you will be contacted as soon as possible.
Thank you! We received your message, we will reply as soon as possible.
Sorry, sending your message failed. Please try again later.