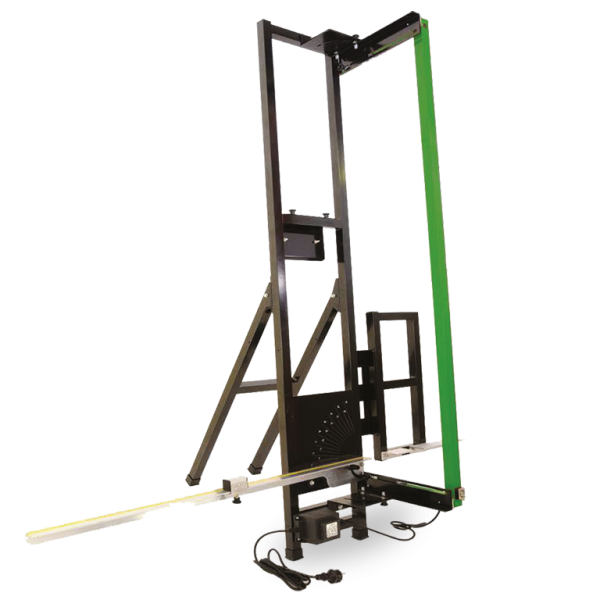 CUTTER 3
Polystyrene cutting machine
The hot wire cutter for craftsmen
Particularly lightweight but stable and corrosion resistant aluminum The structure is convenient for lifting and transporting scaffolding.
This lightweight device, which can be easily transported to the construction site and hooked to the scaffold with the fixing kit, is placed between simple handcrafted tools such as the CUTTER 1-2-3 and professional machines.
The base opens with one hand. If more stability is needed, the support can be fixed with the additional foot.
The small tool bag can be fixed in a variable way on the back of the CUTTER.
Technical specifications
Cutting length: 1.350 mm
Cutting depth: 330 mm
Table plate support: 1.000 mm
Lateral positioning surfaces: 400 mm
Photo frame: welded and powder coated aluminium
Belt: powder coated aluminum with guide supported by ball bearings
Miter (strap): regolabile 0-45°
Weight: 14 kg
Transformer power with thermoprotection: 220 – 230 V / 50-60 Hz / 40 V, 200 VA, 200 W / IP 68
Standard Equipment
Support device for scaffolding
Pilot stop limit
Transformer
Want to know more?
For any request related to COMER products fill out the form, you will be contacted as soon as possible.
Thank you! We received your message, we will reply as soon as possible.
Sorry, sending your message failed. Please try again later.