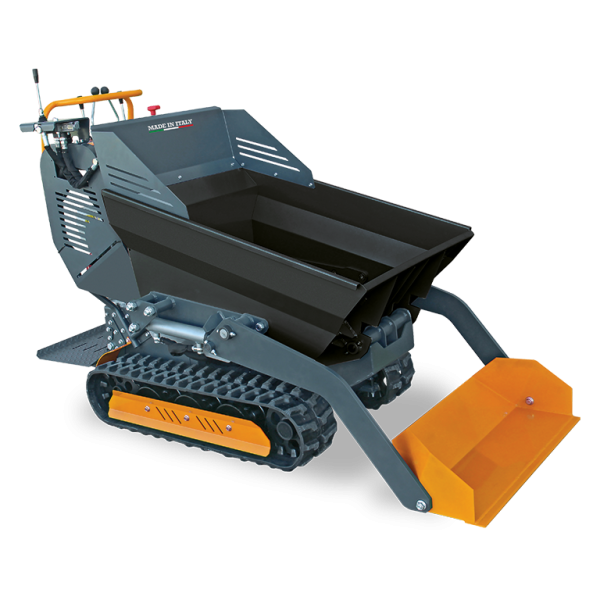 MINI T Dumper 11 - 600 kg
Mini trasporter
WITH SHOVEL
HYDRAULIC OVERTURNING
HYDROSTATIC TRANSMISSION
Technical specifications
Petrol engine: LONCIN G 210 F - single cylinder, air cooling, 4 stroke - 5,1 Kw - 7,0 Hp
Petrol engine: HONDA GX 270 - single cylinder, air cooling, 4 stroke - 6 Kw - 8 Hp
Tank capacity: 4 - 5,3 lt.
Transmission: hydrostatic
Max load: 600 kg
Speed: 2 km/h - 3,6 km/h - 2 velocità
Reverse speed: 2,3 km/h
Tipping: hydraulic
Dumper volume: 0,21 m2
Maximum permissible gradient: 30%
Weight: 425 kg
Rising capacity: 30°
Body size: 1578 x 800 x H 1280
Standard Equipment
Want to know more?
For any request related to COMER products fill out the form, you will be contacted as soon as possible.
Thank you! We received your message, we will reply as soon as possible.
Sorry, sending your message failed. Please try again later.